10 Healthcare Technology Trends to Improve Your Well-Being
Techtic Solutions @TechticSolution, 3 years ago
10 min

read
344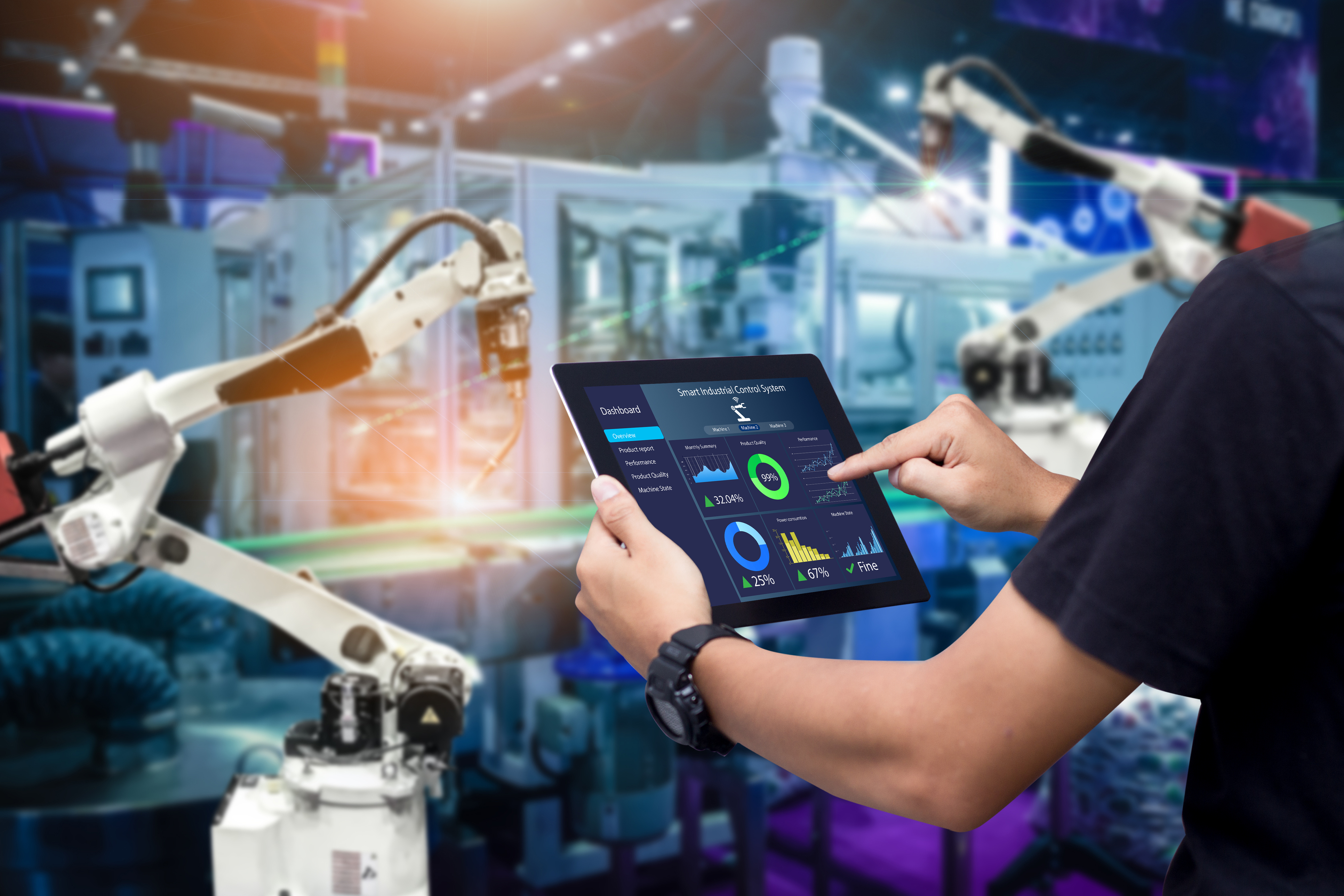 Healthcare specialists have always felt that the lack of proper technology is a major hindrance standing in the way of digital healthcare transformation.
Health technologies consist of all the devices, medicines, vaccines, procedures, and systems that streamline healthcare operations to provide better facilities accurately and economically to every patient. But in terms of digital transformation, 2019 saw several new promising tech trends that promised to change the way patients were treated. 
Top-of-mind healthcare technology trends for 2020 and beyond 
The healthcare system is a complex one, and small and seemingly insignificant changes in technology can bring forth a huge impact on how patients are treated. Let's explore 10 of the top trends in health tech to keep a pulse on this year. 
1. Artificial intelligence and machine learning
The rate at which artificial intelligence and machine learning are transforming the healthcare industry is tremendous. Apart from simplifying the tasks of healthcare professionals and hospital administrators, AI can transform the lives of millions of patients every year. AI is a life-changing technology that's going to tremendously change the healthcare industry by 2025, which is about a $200 billion industry. It's expected that consumers will buy the latest healthcare apps and AI technology to improve and monitor their health.
Artificial Intelligence has proved to be disruptive in every aspect of a patient's life, right from assistive robots and robots that diagnose patients and treat people in their homes and workplaces, to clinical AI robots can even administer cognitive behavioral therapy.
A perfect example of this would be medical imaging technology. It is an expensive imaging technique that can detect or rule out health conditions/diseases. With the help of Google DeepMind's medical image-assistive AI, healthcare professionals can detect a number of sight-threatening diseases, and treat them before they manifest into something else. 
Robotic process automation (RPA) 
As robotic process automation is deployed widely in healthcare through artificial intelligence, thereby reducing paperwork and lessening the load on administrative functions, machine learning is also transforming the way patients are treated. ML technologies will be used with maximum utilization in real clinical scenarios.
They are also becoming the driving forces behind imaging diagnostics, reducing patient wait time, enabling early and accurate diagnosis and easing the burden on the medical staff. The following links offer a good read on the definitive changes made by artificial intelligence and machine intelligence in healthcare, and how both the medical staff and the patients are benefiting from them.
2. Computer vision/image recognition
A lot of time is saved through computer vision (aka image recognition) as medical professionals utilize creativity and imagination to reach a precise diagnosis and minimize false or inaccurate predictions. Timely prediction of illness is one major benefit of computer vision. For example, you can detect cancer much before it manifests in someone, and thereby save people from suffering too much.
It is also possible to leverage computer vision for health monitoring, not just as fitness trackers, but also for other purposes like monitoring the amount of blood lost during surgeries, measuring the fat percentage of the body, and more. 
3. Wearable technologies
Smartwatches and activity trackers like Fitbit, Garmin, or the Apple Watch are already mainstream. These wearable devices are moving at a fast pace in society and there are absolutely no signs of slowing down. This has generated a booming market, while insurers, medical professionals, and companies selling wearable health technologies are recognizing the benefits of keeping track of patients' and users physical activity and heart rate.
Smart watches that were once used to sound steps and tell time have turned into clinically viable healthcare tools. For example, Apple recently released "Movement Disorder API" wherein researchers can gather new insights into Parkinson's disease.
4. Virtual and augmented reality
The innovations in augmented reality and virtual reality have begun to disrupt every field and the impact is no less in the field of healthcare as well. The statistics that talk about the AR and VR boom only serves to strengthen this notion. How wonderful it would be if a patient could monitor their heart rate, blood pressure, calorie intake and burn, and other vitals through AR glasses of the future? This would be quite beneficial for all types of patients.
Patients with chronic health issues will be able to sit in the comfort of their homes and monitor their health. If the patient needs quick administration of medicine, a doctor can perform a VR walkthrough showing the patient how they can administer the medicine themself. As the scope of VR improves, doctors will be able to walk patients through upcoming surgeries and educate them on the challenges or risks they might have to endure, as well as how they can overcome it.
Through these technologies, doctors can observe organs in a 3D format or through high-definition visuals, and they can zoom in on problem areas for better treatment decisions. The market for VR and AR in healthcare is estimated to reach $11.14 billion by 2025.
Surgeries will be done with the help of AR and VR, and because doctors can prepare models and play out the entire operation before they actually go into the theatre, precision is ensured. Surgeons can rehearse and experience potential outcomes before doing the real thing. This is also in the nascent stage, and though every detail of the surgery may not be covered, the prospect of AR and VR assistance in surgery is exciting.
5. Electronic health records (EHR)
Patient medical records come in various forms: patient identification information, diagnoses, treatment and progress notes, laboratory results, surgeries, outcomes, and more. These records are frequently saved in multiple forms like paper, audio, and video. They are stored electronically, so they can be archived or retrieved within lawful means.
EHR software is superior to paper records because they don't need physical space, nor do they deteriorate with time. Electronic records make it much easier for medical professionals to have instant access to patient data.
Electronic records have enhanced levels of data security to ensure critical patient information doesn't reach the wrong hands. Apart from security and targeted treatments, the patient journey is kept simple and free from hassles with appointment reminders through text or email, insurance eligibility verification, refill requests, direct messaging, referral exchange, and more.
6. 5G technology 
5G is easily becoming the turning point for health IT infrastructure. Usually, hospitals are congested, high-traffic environments and it would be no wonder if you find yourself struggling to open a simple email in one. Imagine what a drastic situation it would be when healthcare systems need a faster bandwidth to monitor the health of patients on a timely basis. With most hospitals offering only a 4G network for their WiFi, it would be a tough call to monitor them accurately.
Deploying to WiFi 6 networks could be an option to consider, but most hospitals prefer 5G networks because it needs less equipment and far less infrastructure. 5G networks offer lower latency than 4G and much higher speeds than all other previous cellular networks, and is thus going to be a gamechanger in remote care and telemedicine.
Several companies like AT&T, Huawei, and Ericsson have already capitalized on this emerging trend and have developed networks that operate swiftly to manage and analyze patient records, enable applications that aid in medical training and administration purposes and so on. While 4G networks use frequencies below 6 gigahertz, 5G networks can use very high frequencies in the range of 30 to 300 gigahertz. What 5G networks are set to accomplish in 2020 is going to set milestones in the realm of efficient patient care.
7. Telemedicine takes the front seat
Telemedicine can provide accurate and patient-centered personalized services through decentralized healthcare, and people can even be treated in their homes as they don't have to visit a hospital. We can also expect excellent cybersecurity measures to protect the privacy of the patients through information protection that had already become a top priority in 2019.
Protecting patients' confidential information is a necessity because cyberattacks aiming at them are becoming focussed and effective. At the moment breaches can be contained only after they have happened, and there are massive costs associated with the defensive side of the cyber attacks.
8. Blockchain systems 
Blockchain is a technology that helps in removing the middlemen and eradicating the security challenges that come in the way. Through blockchain, there is a decentralized list of records that would be linked through cryptography. These are considered blocks, and each block has a mathematical algorithm with date and time. Blockchain technology is designed to be a secure open ledger that can record digital transactions managed by peer networks.
Source: HIPAA Journal
Healthcare organizations and providers can prevent data breaches and record each transaction by tracking every health record exchange. Hackers who were responsible for a large majority of breaches that happened with patient records in the recent past will not be able to steal patient information anymore if blockchain is used effectively.
With the integration of blockchain in healthcare, you can also expect data to be completely password protected or completely visible depending on the people accessing it. Clinical practices become transparent with clear audit trails and improved privacy.
9. Chatbots 
The chatbot application industry enjoyed tremendous growth when healthcare professionals and care providers began to accept natural language processing and chatbots in diagnosing and managing patients.
The main healthcare chatbots that we see in the market now are patient-only apps which makes it is possible to track patient health and analyze the data and patient-clinical application that helps to connect patients and clinicians for diagnosis, treatment, and more.
You can enjoy a humanized version of chatbots as they express feeling and empathy while chatting with patients. This could be helpful in emergency situations or solutions for simple medical issues. For example, when a patient describes the symptoms to a virtual assistant, the robot can feel empathy and consider the mood of the patient along with symptoms.
10. Voice search
With voice search, a new plethora of opportunities is open before patients, with a virtual assistant helping patients book appointments, get a ride to the hospital, and even go through post medical procedures once the patient is released from the hospital. A patient can ask questions and based on a voice search, the system will gather information and give it to them. This is a boon for elderly patients who may not be comfortable feeling their way around computers and tablets. All they have to do is perform voice searches and find their answers easily. The most commonly used voice assistants are Siri, Alexa, Google Home, and Cortana.
A company that is not optimized for voice search will lose a good percentage of their patients. However, this is all in its nascent stages; companies with high-listing accuracy and presence will definitely secure a chunk of visitors. Currently, the accuracy levels for voice search are very limited, but once that is worked upon and perfected, they can make themselves appear in voice search.
Conclusion
New technologies in the field of healthcare have brought about tremendous changes in the way patients are treated. The aforementioned technologies are going to be the game changers in the healthcare sector for the coming year. We can expect more accuracy, security, timely predictions, and decisions through these industry-specific tech trends. 
Keep up-to-date with an abundance of healthcare technology at your fingertips. Stay informed and healthy! 
Related posts