5 Ways Digital Health Can Help Decarbonise Patient Pathways
Pranavsingh Dhunnoo, 2 years ago
6 min

read
507
In its lead-up to the 2021 United Nations Climate Change Conference (COP26), the WHO issued the 'The Health Argument for climate action' report. In it, the organisation shares its recommendations for governments on how to "maximise the health benefits of tackling climate change in order to avoid the worst health impacts of the climate crisis."
A recent analysis found that globally, healthcare's carbon footprint accounts for around 4-5% of total global carbon dioxide emissions. These are not insignificant figures and are the reason why the WHO is pushing for a more environmentally-sustainable approach to healthcare. Individual governments like in the UK are also taking steps of their own in this regard.
The carbon footprint spans the whole spectrum of the healthcare landscape from the supply chain of drugs to the commute to hospitals. At The Medical Futurist, we've already explored how digital health can assist in tackling climate change. And in this article, we will look at the crisis from another angle, that of the patient pathway. 
We will explore 5 ways where digital health-enabled choices can contribute to making healthcare more carbon-neutral along this pathway.
1. Going paperless with digital prescriptions
The UK's NHS estimates that each of its Trusts spends between £500,000 and £1million annually for paper storage. By going paperless, not only can these expenses be diverted to patient care but can also cut down on paper use. This is what motivated the health authority to adopt its paperless strategy. Even if it missed its target, NHS Trusts are still working on going fully paperless. The North Bristol NHS Trust can even cut down on up to 1,000 medical folders daily.
A stepwise approach might work better for healthcare institutions as they build up to go completely paperless. They could start with digital prescriptions to slash the thousands of daily prescriptions issued on paper in favour of an electronic version. The NHS has its Electronic Prescription Service, which is accessible in primary and community care settings.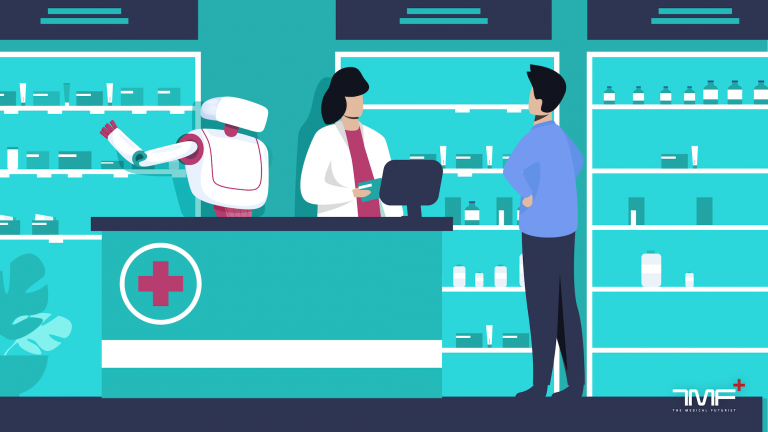 2. Ridesharing to the doctor
One significant barrier to access healthcare in rural and poorly-accessible areas is the lack of proper transportation to hospitals. This can lead to no-shows that add to the cost of the healthcare system. Moreover, having patients take winding routes to reach hospitals adds to their carbon footprint. For instance, patient travel in England accounts for around 10% of the health service's carbon dioxide emissions.
To ensure that patients don't miss their appointments while limiting travel distance, ridesharing services like Uber and Lyft can pool patients. Uber Health provides a HIPAA-compliant technology for healthcare organisations to manage and monitor rides for patients and staff to and from hospitals. Other companies and startups like Circulation, Kaizen Health and Lyft offer on-demand non-emergency medical transportation (NEMT) ride-ordering services for patients to reach hospitals in a secure and reliable manner. Circulation even claims to have on average a 91% patient on-time rate and a reduction in no-shows by 68%.
3. Remote care and monitoring
The WHO estimates the need for some 415 000 new health facilities for the delivery of universal health coverage. A challenging target, but it also represents an opportunity to design those facilities with decarbonising the patient pathway in mind.
A promising technology to accommodate is telemedicine. Already, a McKinsey report estimates that 25% of outpatient services could be conducted this way in the future. Telemedicine saw a surge in adoption during the pandemic and can increase access to care in low resource areas. Since patients don't need to physically displace themselves to a healthcare facility with telemedicine, it can help to positively reduce cost and carbon emissions.
To further help reduce patients' carbon footprint with unnecessary visits, healthcare facilities can adopt point-of-care technologies to shift care to wherever patients are. A smartwatch embedded with an ECG monitor like the Apple Watch can monitor their cardiac activity and notify them of suspicious signs. Others could use the FDA-cleared BioSticker smartpatch to continuously monitor vital signs like respiratory rate, activity levels, sleep status, gait and more. Subsequently, they can send the data to their physician to evaluate their health remotely. Only if those readings warrant closer medical attention will doctors recommend patients to head to a hospital in person.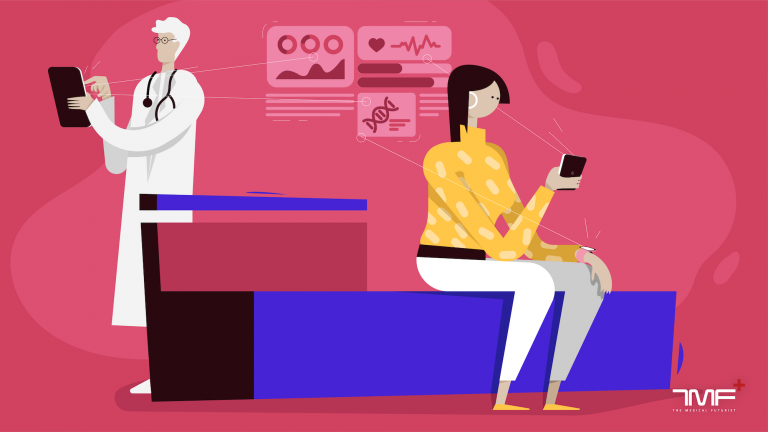 4. Promoting healthy eating
"A shift to more nutritious, plant-based diets in line with WHO recommendations, could reduce global emissions significantly, ensure more resilient food systems, and avoid up to 5.1 million diet-related deaths a year by 2050," said Dr Maria Neira, WHO Director of Environment, Climate Change and Health. Putting a dent in mortality and carbon emissions at the same time sounds like a win-win scenario; and there are a number of digital health technologies that can assist in one's nutrition.
Nutrigenomics companies like Gini, Neutrino and DNAfit layout a personalised diet, after a genetic analysis, and even workout plans to maintain a healthy lifestyle. Others like Atlas Biomed, GUTXY or Thryve offer direct-to-consumer kits that analyse one's microbiome and offer personalised diet plans based on individual results. To have meal recommendations as well as get insights into how their diets are influencing their metabolism, patients can adopt the Lumen tracker.
5. Organising resources with A.I.
Adequately channelling resources has been a tricky aspect in healthcare, often rife with inequalities and inefficient use, which by extension add to the footprint. The COVID-19 pandemic highlighted the need for adequate supply chains and resource allocation; and this need can be extended beyond the pandemic to better manage and organise resources. A high-tech approach is to make use of A.I.-based forecasting tools.
Qventus developed a software programme aimed to help hospital administrators during the pandemic. Their model takes into consideration the patient influx from COVID-19 and the related deaths, and forecasts its effect on the hospital's capacity like beds, ICU and ventilator capacity.
Researchers published their findings on creating an A.I. framework to assist in rapid clinical decision-making. Their predictive models use real patient data to determine who will develop acute respiratory distress syndrome (ARDS), a severe complication in COVID-19. These models achieved 70% to 80% accuracy in predicting severe cases. Thus, patients identified in this way could be prioritised for specialised support.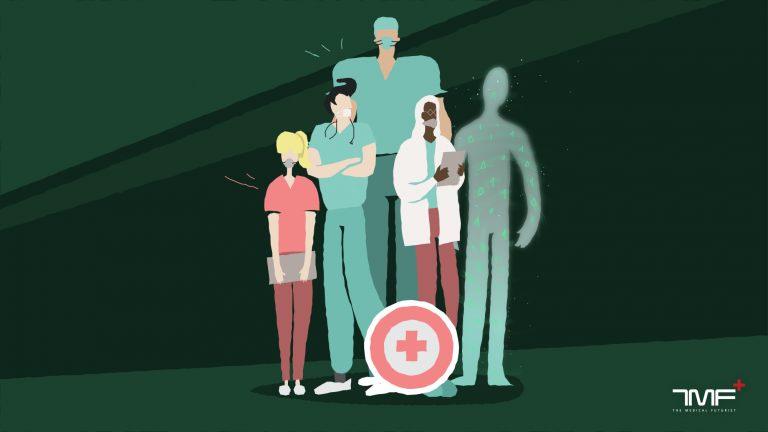 Adopting approaches that minimise the carbon footprint of patients will not only assist in combating the climate crisis but also in improving healthcare. As Dr Maria Neira from the WHO points out: "Bringing down air pollution to WHO guideline levels, for example, would reduce the total number of global deaths from air pollution by 80% while dramatically reducing the greenhouse gas emissions that fuel climate change."
Written by Dr. Bertalan Meskó & Dr. Pranavsingh Dhunnoo
The post 5 Ways Digital Health Can Help Decarbonise Patient Pathways appeared first on The Medical Futurist.
Related posts