Delving into the digital insurance paradigm shift
Insurance Business America @InsuranceBizUS, 3 years ago
5 min

read
217
Insurers have an affinity for paperwork. While this has been a core practice in the business for years, it is high time to consider alternative processes that are faster and more efficient.
What is a no-code platform, and how can it drive digital transformation?
A no-code development platform is a tool that makes it possible for business users without a technical background or coding skills to create digital applications through a visual, drag-and-drop environment.
This paradigm shift of driving digital transformation on the front-lines instead of depending on the IT department for digital change has huge implications for the insurance industry.
To compete with the digital-first newcomers who aren't slowed down by legacy code and manual processes, insurance carriers need no-code platforms to drive agility, reduce costs, boost revenues, and deliver superior business productivity. With no-code tools, the traditionally slow-moving leaders can embrace agility, reduce reliance on internal IT teams, and save resources without compromising their digital channels.
Responding to the increased demand for remote servicing
Even before the social distancing regulations, customers were demanding a change towards convenience, speed and personalization. There is no reason to force your customers to walk into insurance offices for services they could easily access online. Unfortunately, digital channels in insurance are often clunky and rely on outdated technologies such as PDFs.
At a time when customer loyalty is at an all-time low, and competition is growing, keeping customer experience up should be a top priority for insurance companies looking to expand their customer base.
Circumventing the roadblocks to digital transformation
Digital transformation doesn't happen all at once. It is a process of integrating and injecting new technology into all areas of a business. In insurance, this task is compounded by legacy technology, shifting regulatory and compliance requirements, and the traditional nature of the business.
The slow progress towards a digital transformation within the insurance industry comes from a mix of legacy systems and inefficient paper-driven processes. The truth is – insurers can't avoid paperwork. But they can transform paperwork into responsive digital journeys that drive revenue growth, improve customer experience, and boost efficiency.
Reducing development and IT costs
The United States Bureau of Labor Statistics predicted that the requirement for developers would rise by over 57% from 2010 to 2020. The bottom line – developers, are expensive, and good developers are even more so.
That is why no-code platforms are a welcome addition to the tools that the enterprise IT teams rely on. No-code development platforms amplify your existing IT resources. What would take a team of 20 highly skilled developers a month to accomplish can now be achieved with two developers using the right no-code tool.
Reducing operational costs
Insurance carriers and banks can no longer afford to expend a large portion of their revenues on back-office inefficiencies. With no-code platforms, true digital transformation around paperwork-based processes can be achieved quickly.
With EasySend, inefficiencies around paperwork and customer data collection can finally be done away with quickly and efficiently.
Integrating with the tools you already have
Enterprise IT is heavily reliant on custom-built solutions because of the prevalence of legacy systems that are difficult to integrate with a modern IT stack.
Legacy systems, while often outdated, are at the core of business operations. The key is to look for tools that can modernize customer-facing digital channels while at the same time fully integrating with the legacy systems on the backend.
EasySend is capable of integrating with any kind of internal system with a robust API and supports native integration with common CRMs and services used in the insurance industry, such as Microsoft Dynamics, Salesforce, or SAP.
Embracing agility
When executives hear "IT will have to develop that," they know that the goal is months away. But we all have grown to accept this timeline as a standard response. It doesn't have to be.
Using no-code development solutions such as EasySend, organizations can create sophisticated applications without writing a line of code. And that means significantly shortened delivery times. We are talking DAYS with no-code vs. MONTHS with a traditional development project.
Improving customer experience and boosting revenue growth
To succeed in today's competitive environment, insurance carriers and banks need to move at lightning speed. But it is not enough just to develop new products quickly. Insurers must also quickly implement changes, adapt and optimize existing solutions based on data-driven insights.
Making changes to an application built with EasySend is simple. If you need to change something, all it takes is adding new business logic or an updated design template and you can implement the change in a matter of minutes.
But most important of all – you can make decisions based on data and insights that are easily available on the dashboard. You can see where your clients are dropping off your processes and optimize completion rates.
Driving transformation in the insurance industry
Not all no-code platforms are created equal. The best solution is one that knows your business. EasySend is a no-code platform for building and optimizing digital customer journeys in insurance and financial services. Built with the highest security and compliance standards in mind, EasySend offers robust integration with the tools you already use and is simple and easy to use. We empower global insurance companies to provide a better customer experience through increased engagement, while increasing revenue and cutting costs.
About the Author: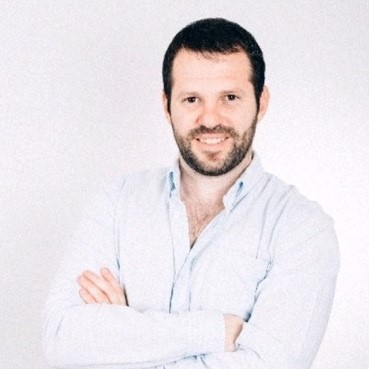 Tal Daskal is the CEO and co-founder of EasySend, a SaaS company based in Tel-Aviv, New York, and Germany. Tal is an expert on all things digital transformation in banking and insurance and is a passionate advocate for the paradigm shift towards no-code application development in the financial sector.
Related posts