Developing product management disciplines that drive digital transformation
, 3 years ago
3 min

read
514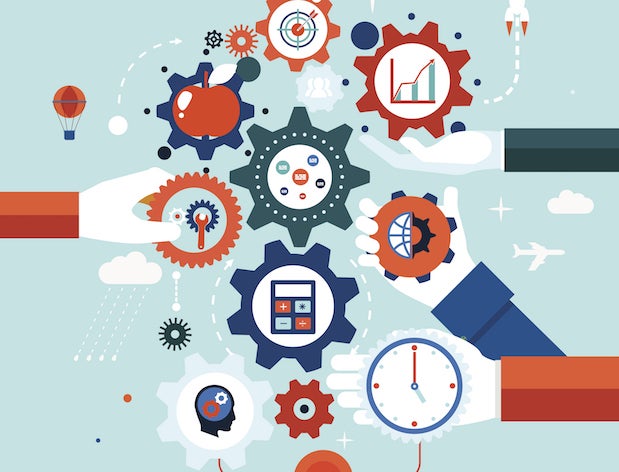 Digital transformation is driving more enterprises to develop customer-facing and workforce productivity applications. In a recent Harvey Nash and KPMG survey, 41% of respondents had an enterprise-wide digital strategy, up 52% from 2016, and 54% are dedicating more time to innovation as a top tactic. CIOs of companies such as Capital One and Dominos Pizza that are succeeding at digital transformation understand that they have to operate like tech companies and must be great at building software.
If you are driving digital, then chances are you are developing more applications than you were three to five years ago, and they are more likely to be aligned with strategic or transformation objectives. But here are some key questions. Are you developing the right experiences for the right markets, customer segments and user personas? Do you understand user values and needs that will drive initial adoption of your application and facilitate ongoing utilization? Have you developed engagements that will enable early adopters to share their experiences and aid in getting mainstream users on board? Even if your charter is enterprise applications and you are conceiving new workflows and user experiences for your workforce, are you applying the same rigor software companies use to develop their products?
How product management practices drive digital transformation
Answering the questions of what to build, for whom and for what benefits on digital products and software applications is part of the responsibilities of digital product management. Product managers are standard roles in many B2C and technology companies that regularly deliver experiences to customers. The function can be a single role or include specializations in strategy, management, marketing, development, and agile product ownership.
As a function, they participate in developing product strategies, but they own an important responsibility in bridging strategy and execution. They do this by interviewing users, understanding their needs, defining personas, articulating value propositions and working with user experience specialists to define journeys. They define product visions, marketing strategies, and financial forecasts for any products they want to develop and get management support for. On products that receive management endorsement, they go on to work with teams to establish partnerships, develop the products, market to prospects, sell to customers, and oversee customer success in utilizing them.
There's obviously a lot more to this function, but if you're embarking on a digital transformation, then having this role and responsibility outlined is a critical success factor. Product management should be the hub of your digital transformation program with responsibilities that include defining customer experiences, leveraging data to prioritize product improvements, and seeking new partnerships.
Establishing product management disciplines
If your enterprise already has a product management discipline, then the CIO still has to consider whether product managers have sufficient digital skills and access to the latest practices and research to drive transformation. In addition, working practices and collaboration between IT and product management is needed beyond the product owner role and responsibilities associated with agile development. Product management should be sharing their vision, strategies, personas, value proposition, and financial forecasts with the IT team and collaborating on technology solutions.
If product management doesn't exist in the organization, then it will require both a top down and bottom up approach to get the role and practices instituted. Many on the executive team may not understand product management and may believe that some of the disciplines are already responsibilities of their own departments. To minimize the chance of conflict, it often helps to prioritize the product management disciplines needed in the organization and then look at different approaches including hiring, training, or partnering to close any gaps. This is the bottoms up approach to start developing this important practice that drives transformation.
Once responsibilities are outlined, leaders should be looking to define a high-level product development process.
Related posts