Fast Turnaround When You Need It Most – The Records Company
The Records Company @TheRecordsCo, 3 years ago
3 min

read
235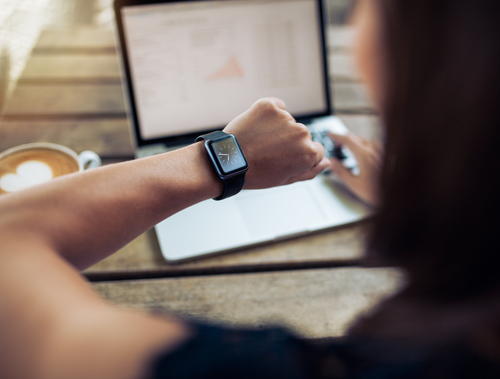 When you need documents and records, fast turnaround times mean you settle cases faster and more efficiently. In an uncertain economic climate, such as the one we're facing now, that efficiency can be more important than ever for your clients' livelihoods and your own firm's stability. 
The Records Company regularly exceeds our own — and industry — standards for fast turnaround on records retrieval and document preparation. One main advantage we provide is 24/7 access to our secure online portal, which speeds the process considerably by reducing forms and paperwork for our clients. A lot of records retrieval companies have similar online portals to facilitate faster processing and delivery of record requests. The difference at The Records Company lies in the people on the other side of our portal, a team of professionals dedicated to providing personal service and attention when you need it, who have the experience and knowledge to expedite your requests.
We Know Where to Find What You're Looking For
Our client specialists have spent years cultivating and maintaining a nationwide network of contacts among healthcare providers, emergency medical services, state and local governments, insurance providers, and billing agencies. When we receive a request to retrieve a record, we know where to look. We know who to call. We've worked with those providers before, and that gives us a unique understanding of how to navigate their systems and quickly obtain what you need.
We Know What Else You're Looking For
We're not just record retrievers. We're record experts. Because we've retrieved and processed so many records, for so many clients, for a diverse range of cases, we've developed keen eyes for detail. We know what a given file should look like and what it should include. If a key piece of the puzzle is missing, we know to go back for it. If our experience tells us you may need additional information, such as billing records or medical imaging to accompany a medical chart, we'll let you know so you can add those to your request without having to start all over again.
We Can Do Even More for You
Once your records are ready, you can retrieve them via the secure portal and go on your way, or you can free up your staff for other tasks by leaving document preparation to us. We offer a full menu of options to provide you with court-ready exhibits, which gives your paralegals more hours to work on other necessities. We can do basic preparation, such as creating indexed and searchable documents. We can also do more advanced work, such as preparing chronologies, analyses, summaries, audits, canvassing and discovery reports, and more. By reallocating your team's resources, you save time and resolve cases and settlements faster. That keeps your client happy and your firm humming. 
For more information about how our process cuts turnaround time and for details about our document preparation options, contact us today.
Fast Turnaround When You Need It Most June 5th, 2020Amanda Smith
Tagged: efficiency, litigation support, productivity, turnaround time
Related posts