First Ever IOT Blockchain Enterprise Ready Solution from IoTeX and IIC
Andy Watson, 2 years ago
5 min

read
259
Coinspeaker
First Ever IOT Blockchain Enterprise Ready Solution from IoTeX and IIC
This is not just another theoretical or abstract study of blockchain technology. This is a real-world implementation taking blockchain-secure technology and applying it to the healthcare industry.  The Industry IoT Consortium (IIC) Valuable Asset Tracking initiative, led by IoTeX, is the first blockchain enterprise pilot of its kind.
Founded by AT&T, Cisco, GE, IBM and Intel, the Industry IoT Consortium now consists of 150+ companies all working together to build the connected world. IoTeX being a part of this IoT enterprise family means that the members trust this pilot and can build on it right away. It will be production-grade ready right out of the box. This level of collaboration is what makes blockchain so extraordinary. With this test drive, it has the potential to be applied to billions of devices.
Let that sink in. IoTeX blockchain hardware and software will be put into practice with real data to solve real world issues, and all Industry IoT Consortium members could benefit as soon as the pilot is complete. And it's going live now.
Awarding Winning Company Moving into Enterprise Solutions
IoTeX continues to make waves in the mainstream. First, we saw IoTeX's quick success with its CES award-winning blockchain camera for home security. Now, IoTeX is reaching its next major milestone: mass adoption of IoT blockchain security by enterprise partners. IoTeX has been a leading member of the IIC since 2018, and this latest testbed announcement is a pivotal new development to accelerate trustworthy, next-gen IoT solutions for businesses and industries.
With COVID, we saw the importance of traceability. We witnessed shortages of life-saving medical supplies and devices, directly causing devastating effects for patients and frontline workers across the globe. The same goes for current vaccine distribution methods. Millions of doses have gone to waste in the US alone, with a major cause being distribution issues. Providers are scrambling to communicate how many doses they have available, which locations need more, how many fridges are needed for proper storage, and the list goes on.
Now, supply chain shortages are threatening nearly every industry as we know it. And the reality is, it's about to get worse if we don't step in to fix it now. IOTEX is moving this solution from concept to reality.
"A lack of transparency, integrity, and availability of supply chain data has restricted operational efficiency and prevented collaboration among stakeholders. The Valuable-Asset Tracking for Healthcare Networks test drive addresses these industry-wide challenges. It creates a trusted system to track assets in a facility and provide visibility to the flow of medical goods and services from manufacturer to consumer in the supply chain." – Howard Kradjel, Vice President, Industry Programs, IIC.
There is no better time than now to start putting blockchain technology into practice. The IoTeX network has been live since 2019, and the team has made great strides in the two years since then. IoTeX's new Pebble tracker is the hardware making all this asset tracking possible.
IoTeX Blockchain Device Leading the Charge
Pebble is a portable blockchain-enabled device that securely tracks and encrypts data of its surroundings in real-time. Pebble can give live updates with precisely accurate readings of location, motion, humidity, pressure, light, and more. Now, imagine this device used in real-world situations, especially in our current healthcare industry.
Pebble can truly save lives by guaranteeing the safe and fast delivery of crucial medical supplies and devices to hospitals, while verifying that no assets get lost or misdirected during transit. The current lack of traceability for such critical assets is extremely dangerous, sometimes with fatal outcomes.
With Pebble, vaccine distribution could be both safe and efficient by monitoring the temperature on the delivery trucks. If any truck goes beyond the boundaries of safe temperature levels, the business will automatically be alerted before vaccines expire. Pebble can also track the supply routes of each delivery, ensuring the fastest distribution possible. This same live-tracking delivery method can be used for assets across every industry. It's clear that IoTeX is scalable and ready for global adoption now.
The live testing will take place over 3-6 months and address two key use cases:
Track the location and availability of valuable medical equipment within hospital wards
Track and trace the shipment of valuable medical supplies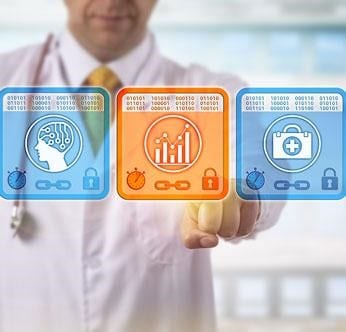 "The test drive combines tamper-proof hardware and software and creates trust among stakeholders in supply chain applications. The test drive shows how healthcare organizations can improve supply chain efficiency and user experience, and save a substantial amount of money," Xinxin Fan, Founding Member and Head of Cryptography, IoTeX, and Co-Chair of the IIC Distributed Ledger Task Group.
What makes blockchain the unique solution to this problem is its verifiability and transparency. When handling such valuable assets under tense time constraints, there is no room for human error. IoTeX's hardware and software remove this possibility with secure data tracking and encryption. Enterprises no longer need to trust in third-parties to handle distribution or tracking communications. Now, they can have the technology within their trusted environment with no intermediaries to slow down the process.
Most importantly, blockchain technology no longer needs to be viewed as a concept far away from real-world adoption. This IoTeX and IIC pilot is proof of that. IoTeX has the hardware to be widely scaled for enterprise adoption, and the IIC is ready to do just that.
First Ever IOT Blockchain Enterprise Ready Solution from IoTeX and IIC
Related posts