How To Find & Connect With Virtual Healthcare Using Google Search, Maps
William Stevenson, 3 years ago
3 min

read
213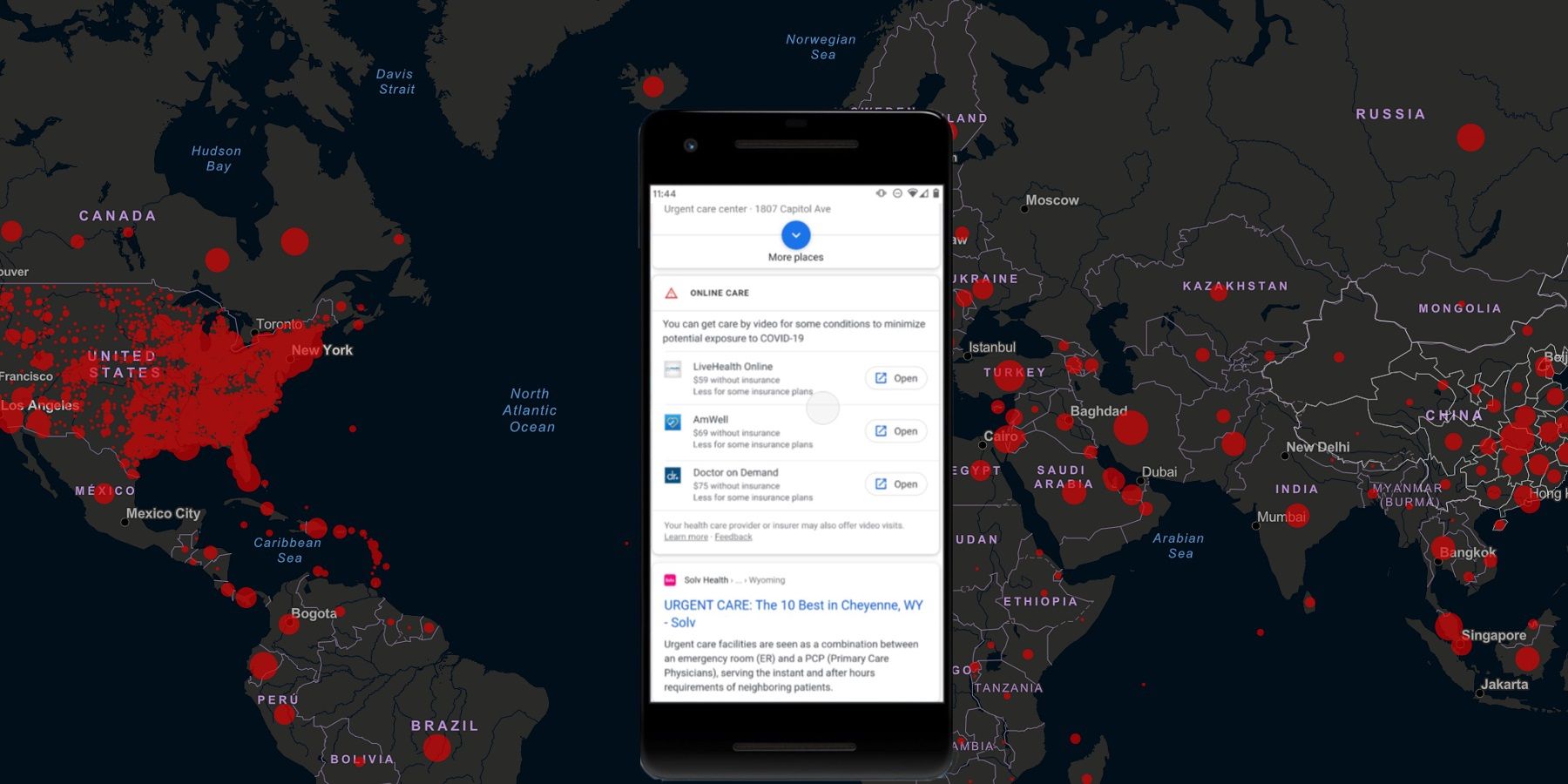 As the threat of coronavirus continues, many essential services have been going virtual to prevent prolonging exposure and to accommodate everyone that needs their service. To make finding out information on virtual care even easier, Google has been developing a search option focused on making remote healthcare even more accessible.
Healthcare providers have been limiting their person-to-person interaction and gravitating toward virtual options, such as phone and video conferencing. However, whether it be as simple as an allergy medication or as serious as a chronic condition, patients still might struggle to find the treatment they need and Google is now hoping to ease the transition.
Continue scrolling to keep reading
Click the button below to start this article in quick view.
Related: Mount Sinai Launches Coronavirus App to Track Spread
With the crisis of supplies shortages and the inability to help everyone that comes in to general practitioners and emergency rooms, Google is looking to relieve the needs of patients by connecting them with the care they seek and limiting the flow of the overburdened hospitals and health workers. In a recent announcement, Google focused on two new features for its popular Google Search and Google Maps services. The new features pertain to virtual healthcare and Google plans to gradually launch them in the coming weeks. The general idea is to optimize the searches so patients can find the care they need during these unprecedented times of staying inside and using video-calling to stay in touch with the outside world.
How To Find Virtual Care Through Google
Since these services are rolling out in the next few weeks, some features might not show up initially, but will eventually. Regardless, the search is easy to navigate in a neat, recognizable way. Google achieves this by allowing healthcare providers to update their information on their Business Profile to make them more accessible, virtually. When patients look up their local healthcare provider on Google Search or Google Maps, a "get online care" link can show up. Clicking on this link will send the user to the provider's website so they can schedule a virtual visit. Not all local providers have the option to schedule a virtual visit, but the search results should provide the necessary information for any next steps, whether it be redirecting to another provider or details on in-person visits. For an in-person visit, there's a link to COVID-19 information pages, making it easier for people to understand how they can fulfill their needs face-to-face. If the provider can do a virtual visit then it should be expected that the healthcare provider will use Google Meet instead of other competitors like Zoom, to connect with patients.
To get to the virtual healthcare platforms on Google Search, simply search "immediate care" or "urgent care," and options and information will be shown along with an "online care" section. The platforms lists all the essentials: availability, phone numbers, links to webpages, and/or a Google Map, to show the location of the healthcare provider, as well as any other related locations. The Google Map can be enlarged to have a better idea of other healthcare providers in the area, including those that are farther away. Regardless of coronavirus, Google might opt to show more specific information at times, for example, a price for the transaction might be shown for those who do not have healthcare.
More: Apple & Google Partner To Combat Coronavirus With Contact Tracing
Source: Google
Razer's Pikachu True Earbuds (& Poke Ball Charger) Are Perfect For Pokémon Fans
About The Author
William Stevenson spends most of his time either reading, writing, or watching a good movie or tv show. Before graduating from UCLA with a BA in English, he bussed tables, worked at a parking valet, operated a scoreboard at his community college. But now he devotes most of his time to freelance writing. He's written film criticism, sports-betting advice, but above all else, always stays current on everything tech and enjoys reading and writing about it.
Related posts