Intelligent insurance ecosystem launched by EIS and PwC – Reinsurance News
, 4 years ago
2 min

read
341
EIS Group, an insurance software company, has collaborated with PwC to launch an intelligent digital insurance ecosystem designed to enable insurers taking a greenfield approach to get closer to their customers and better understand their needs.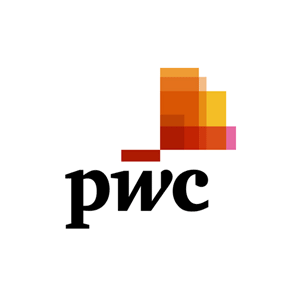 As the world becomes ever more interconnected through advanced technology and heightened levels of digitisation, coupled with changing risk landscapes, insurers have had to adapt to the evolving needs of customers in order to remain relevant.
EIS and PwC state that the ability of insurance companies to transition to digital is being hindered by legacy platforms that are slow to change, a challenge to integrate and ultimately complex to draw insight from. This is why as much as 75% of insurers are now proactively seeking to move legacy technology landscapes to more dynamic and flexible 'as a service' business models, says the pair.
The new, intelligent digital insurance ecosystem from EIS and PwC enables insurance carriers to adopt a more "radical approach to transformation", providing a greenfield platform for moving away from legacy tech. According to an announcement on the development of the new ecosystem, it's designed to serve as an accelerator asset that shows insurers that transitioning from legacy is quicker, more cost-efficient, and more sustainable than ever before.
Tony Grosso, Head of Coretech Marketing at EIS, commented: "The insurance sector is undergoing immense change as it tries to future proof itself from further disruption. The ecosystem will allow insurers using a greenfield approach to break into the platform economy and develop new products and value-added services, fit for the customer of tomorrow.
"What's more, it will provide insurers with an opportunity to differentiate themselves from their competitors with a connected platform that allows them to understand the customers and their needs. The launch of the intelligent ecosystem initiative signifies a new milestone in our relationship with PwC."
The insurance ecosystem combines a new tech collective to produce data-driven products that better understand the needs of clients and meet their expectations. Providers of solutions will connect with EIS' core insurance hub and use cloud-native technologies and open APIs to develop speedy, scalable solutions for insurers.
Glynn Austen-Brown, Insurtech Partner at PwC, said: "This new ecosystem will be an accelerator asset that provides insurers with an understanding of how they can achieve unrivaled agility, insight and differentiation in the market.
"The ecosystem will provide the insurer with the tools needed to deliver services of the future. We're proud to be launching the ecosystem initiative alongside our long-standing partners at EIS Group who share our commitment to ecosystem insurance and innovative approaches to transformation. PwC already has a dedicated EIS Group delivery practice, which utilises more than 100 consultants to deploy and support EIS' solutions across the globe. We look forward to growing this productive relationship."
Related posts