Leading in a Time of Crisis: Why Sticking to Your Values is Key
Nir Polak, 4 years ago
7 min

read
575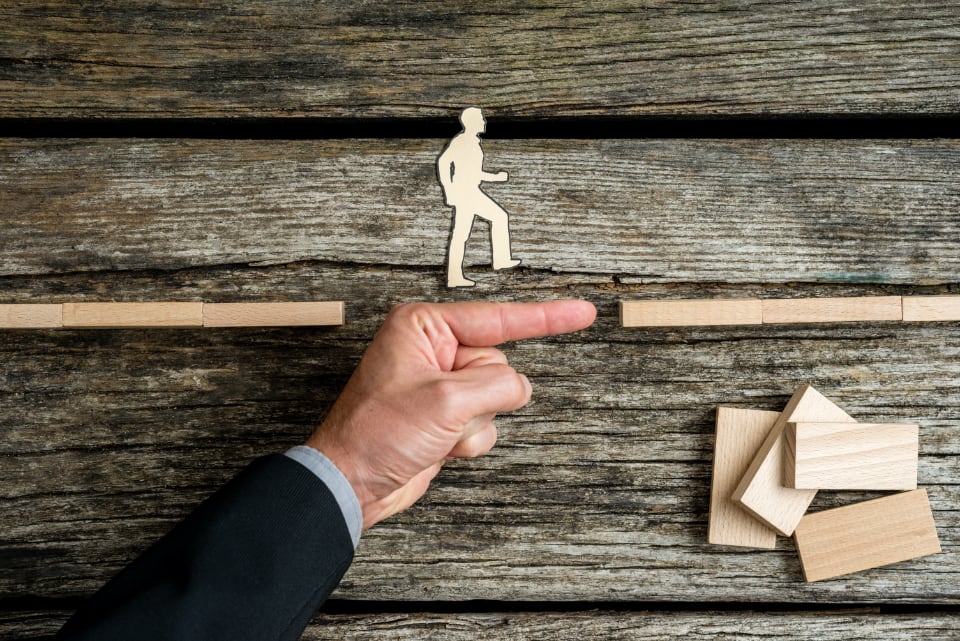 As I watched the entire world shift and adapt during the development of the COVID-19 pandemic, I was heartened by the many people who came together in a common goal to slow the spread of the virus. What also struck me was the realization that this would not only be a huge test for individuals, but for company leaders across the globe, myself included. As a CEO of a late-stage start up in the cybersecurity space, I was faced with my personal anxieties and fears alongside issues such as how to navigate a sudden remote-work transition, keep my employees calm and updated and even handle confirmed cases in my organization.
Through any situation where there is extra pressure and sudden, unexpected changes, my main goal is to never lose sight of the company's values. Without that foundation, your whole positioning as a business is without substance and meaning. For me, setting out our values: doing what's right, communicating openly, working and winning together and in doing so, delivering the exceptional, are always the starting points for navigating uncharted waters. They help us make the right decisions and, in turn, build invaluable experience for running a business through the toughest of situations.
Demonstrating transparency and values
I think we were able to really demonstrate our values and show how important our employees, customers and the InfoSec community are to us, when we learned of two confirmed COVID-19 cases at our company following a major cybersecurity conference in the Bay Area. Though we didn't know if the cases were contracted before, during or after the show, we felt that it was essential to put the common good before potential bad publicity and alert the public. This included statements released on social media, speaking with news media and direct emails to potentially affected customers, prospects and partners.
Keeping people out of harm's way should be the No. 1 priority above all else in crisis situations like these. Today, we are thrilled that both of our affected employees are making positive strides and improving each day. Because of the transparency our team exhibited, and the close-knit security community we belong to, we saw so many rally behind our employees and our company. In times of crisis, these worldwide connections have been a bright light in the dark.
Internal communications matter 
When it comes to internal communications, something that I've always found extremely important, but is often overlooked by many businesses, is the need for unambiguous and genuinely helpful communication. In times of crisis, businesses everywhere need well-aligned and clear umbrella messages that come directly from the CEO. These messages must focus on delivering clarity around issues that affect roles, responsibilities, process, health and wellbeing. Any crisis communications expert will tell you that time invested in good, accurate and sincere communication will make a huge difference to the ability of the organization to respond well when uncertainty is everywhere.
For many organizations, overcommunication is often better than saying too little as well. In our case, if we encounter a serious issue of interest to everyone in the organization, we're prepared to fall back on twice-daily updates for our team, one in the morning and one in the evening. We do this because we don't want to rely on sporadic communication that trickles down as people talk to one another – an approach that will only breed uncertainty and rumors.
Tapping core values and past experience for guidance
The current situation is particularly challenging for leaders because it forces everyone to deal with the most serious, multi-faceted set of issues. No one currently working in a leadership position can say they've encountered anything like this pandemic before – yes, many business leaders have worked through downturns and even prolonged periods of recession, but in this situation, we are all learning as we go.
But that's precisely why strong values are so important — the things you believe in and stand for will guide your decisions. It's also vital to have the right perspective: our business is all about the people, and the first thing you have to do in times of uncertainty is try to put people at ease. As a business leader, I truly believe we work through tough situations together. I care deeply about my team, and by communicating openly about issues that concern us all, we can make sure we don't add to the burden of uncertainty that everyone is carrying.
Personally, I've been tapping my experience from the Israeli army as one source of guidance. In those days, I constantly encountered stressful situations where I had to make decisions very quickly — high stakes ones that could directly impact human lives. When I begin to feel overwhelmed, I look back on those days and remember I have made it through dozens of major, complex situations that have set me up for this. It has enabled me to think clearly and keep my team behind me, no matter what new challenges each day brings.
Mining knowledge from fellow industry leaders
Assessing the potential business impact of any crisis is difficult, and things can change minute by minute, so it's vital to keep talking to peers across the industry. Assessing what other companies are doing, particularly those at a similar stage of growth and development, is very useful. For instance, everyone has a different burn rate, and some leaders felt they had to take extreme measures as the crisis began to unfold. Guidance and advice is readily available, and working with our venture partners in recent days, for example, has provided an excellent sounding board — one I would even describe as therapeutic. They're in the boat with us and have shown nothing but support.
Keeping business 'as usual' as much as possible
While communicating externally, internally and with industry peers is critical, it's also essential to keep the business running as close to normal as possible, in an abnormal time. On a practical level, it's really important to prioritize projects that help increase efficiency during periods where normal working culture has been significantly disrupted. Encourage your teams to stay in constant contact via chat and video conferencing tools, hold tightly to deadlines, take breaks, and as always, continue to give customers the best possible experience, regardless of the times.
At Exabeam, for instance, we're continuing to help our customers' security teams monitor the distributed endpoints of their remote workers for suspicious behavior and keep their employee and company data secure, as pandemic-specific spear phishing campaigns and insider threats increase. One of our main goals is to help security analysts work smarter and more efficiently, and we keep our tools as simple yet powerful as possible so they can stay on task, even with the sounds of kids or pets running rampant in the background.
Speaking of customers – and also our partners – reaching out to them, checking in on people and sharing concern for their wellbeing is the most genuine and helpful thing you can do. We're wired for connection, and during times like these, you realize how much all of your relationships matter, business and personal. When times are tough, I have often become closer to people that I hadn't been in touch with in a while or find myself connecting with people I hadn't considered myself previously close to. I'll be drawing heavily on that sense of community, friendship and common purpose in the weeks and months ahead.
The true character of a person – or even a business – is revealed in times of stress and uncertainty. I always say Exabeam is a family in the way we stick together and support each other. With the graciousness and generosity our team has shown through this current crisis, I feel that now more than ever. It's our values that tie us together. And it's our values that will continue to lead us forward and through.
---
Written by Nir Polak. Have you read?
# Global Passport Ranking, 2020
# World's Best Cities For Millennials In 2020
# Richest Actors In Hollywood For 2020
# Richest CEOs In The World For 2020
# Countries with the largest household size
Related posts