Smart Technology Gains Traction in Post-MI Care
, 4 years ago
5 min

read
334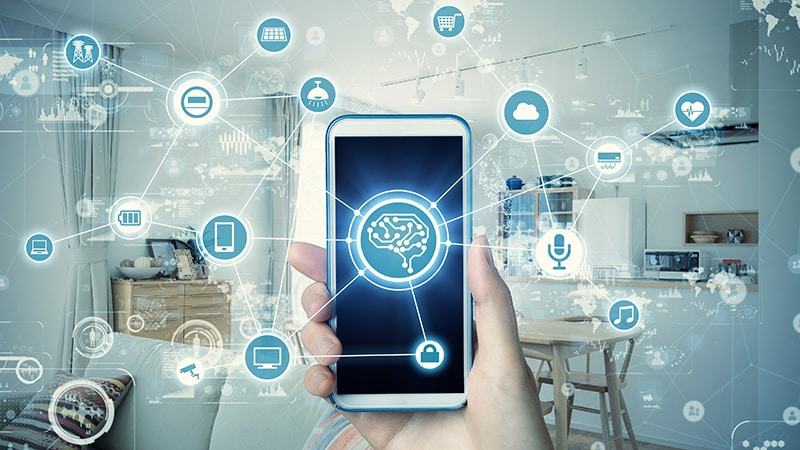 Using a set of four smartphone-enabled monitoring devices to follow patients after an acute myocardial infarction (MI) provides blood pressure (BP) control similar to standard in-person visits, randomized data show.
Of special note, 90% of patients were satisfied with the smart technology intervention, called "The Box."
The feasibility study was designed in 2015 when there was some skepticism toward e-health and what it may contribute, explained lead study author Roderick Treskes, PhD, Leiden University Medical Center, the Netherlands.
During planning meetings, cardiologists raised concerns that patients wouldn't want or accept e-visits because of their age or lack of Internet access, even though around 95% of the Dutch population already had Internet access.
That was before the COVID-19 pandemic swept the globe and brought telehealth to the forefront of cardiology and other specialties.
"All of a sudden, this is now seen in a totally different light," Treskes told theheart.org | Medscape Cardiology. "Patients are anxious to come to the hospital and a lot of outpatient visits are canceled right now. This will do significant health damage in the long-term, so it's important we continue that outpatient care delivery."
"Given that our e-health strategy produces similar outcomes, we believe it's a very good alternative to deliver outpatient care. And the fact we already have it in place has allowed us to respond very quickly during this COVID-19 pandemic," he commented.
Based on their findings, published April 16 in JAMA Network Open, The Box is now being used for cardiology outpatients with heart failure or congenital heart disease, as well as for patients who have COVID-19, Treskes said. A study is also ongoing in patients who've had recent cardiac surgery.
"These results suggest that it is feasible to capture and transmit patient-generated data for a substantial proportion of patients with subsequent care delivery informed by data review," Steven M. Bradley, MD, MPH, Minneapolis Heart Institute, Minnesota, says in an accompanying editorial.
The concepts of capturing and reviewing patient-generated data are not new, but mobile health can automate the process, he said. Additionally, scheduled in-person visits are ill equipped to prevent a decompensation in clinical status, and require travel and disrupt schedules for patients and their loved ones.
"With the aging US population and accompanying rise of chronic medical conditions, demand for healthcare visits is outpacing supply," Bradley noted.
Bradley highlighted a recent survey that showed wait times for new appointments increased by 30% between 2014 and 2017. For cardiology, wait times equaled or exceeded 14 days in 13 of 15 large metropolitan areas, reaching a high of 45 days in Boston.
"The Box"
For the current study, the investigators randomly assigned 200 patients to four outpatient clinic visits or to four mobile devices: a Bluetooth BP monitor (Wireless Blood Pressure Monitor; Withings), wristwatch step counter (Pulse Ox; Withings), weight scale (Smart Body Scale Analyzer; Withings), and a single-lead ECG device (Kardia; AliveCor). Two of the four in-person visits were also replaced with e-visits, at 1- and 6-month follow-up.
Over the 1-year study, the intervention group was asked to record their steps continuously, their BP and weight daily, and to take an ECG each day and record any symptoms of possible cardiac origin. Data were reviewed daily by a trained member of the team. Patients were contacted if their systolic BP exceeded 139 mm Hg or diastolic BP exceeded 89 mm Hg, or if they had newly diagnosed arrhythmias, or had at least four newly diagnosed symptomatic premature ventricular contractions on the ECG.
The patients had a mean age of 65 years, 64% were male, and 39% had hypertension.
At 1 year, BP control was achieved by 79% patients randomized to The Box and by 76% of controls (P = .64).
There were also no significant differences between hospitalizations for nonfatal adverse cardiac events (8 in the intervention group vs 12 for controls), all-cause deaths (2 each), and patient satisfaction with their care, using the Patient's Satisfaction Questionnaire (82.6 vs 82.0 points).
A separate questionnaire on acceptance and adherence to The Box showed that satisfaction was 90% overall, 88% to 89% for the BP monitor, weight scale, and ECG, but only 4% for the step counter, which has subsequently been replaced with a different model. Most patients (96%) also said they appreciated being able to view their own health data.
With regard to adherence, 32% sent measurements each week, and 63% transmitted their data in more than 80% of all 52 weeks of the study.
The smart technology intervention did not produce superior BP control — as initially hypothesized — possibly because BP was already relatively well controlled at baseline, Treskes said.
Lowering the BP target from <139/89 mm Hg to a more aggressive 130/70 mm Hg would likely not have made a difference, given the high adherence to BP monitoring, he added.
Because it was designed as a feasibility study, the results do not indicate how mobile-health and patient-generated data might affect outcomes, Bradley pointed out.  
Still, the findings provide important insights on barriers to participation, Bradley noted. Of the 75 patients who declined study participation, 40% specified concerns about being confronted by their disease more frequently and 33% felt unable to cope with the accompanying technology.
Communicating electronically could provide reassurance to patients that their health is being monitored via their own self-generated data, he noted.
"Furthermore, as the scientific evidence that informs best practices for specific medical conditions evolves, patients affected by changes in the evidence base could be identified via algorithms applied to patient-generated and electronic health record data," Bradley writes. "This could both shorten the time to optimization of care and eliminate the need for scheduled check-in visits designed to ensure care is up to date."
Treskes reports receiving personal fees from Boston Scientific outside the submitted work. The Department of Cardiology of the Leiden University Medical Center receives unrestricted research and educational grants from Boston Scientific, Medtronic, and Biotronik outside the submitted work. Bradley has disclosed no relevant financial relationships.
JAMA Netw Open. Published online April 16, 2020. Full text, Editorial
Follow Patrice Wendling on Twitter: @pwendl. For more from theheart.org | Medscape Cardiology, join us on Twitter and Facebook.
Related posts