Three steps to prepare your insurance agency to go virtual
, 4 years ago
5 min

read
236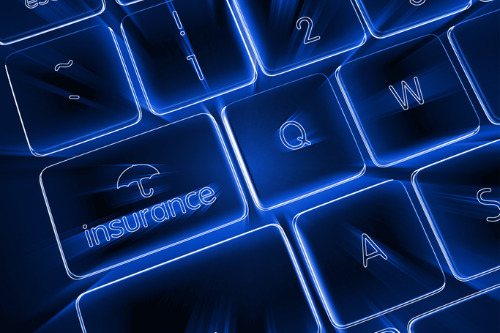 Insurance agencies across the United States have so far taken a varied approach to the coronavirus pandemic. Some, either by state mandate or individual caution, have gone fully virtual over the last few weeks, asking all employees to shelter at home and work remotely. Others were operating business as usual through March, working from their office locations and engaging with clients in person. As time goes on and the evolving situation around COVID-19 becomes clearer, it's likely that more and more agencies will enter the first camp and opt to go digital in order to protect their employees and clients.
Proactivity is key for insurance agencies building and implementing business contingency plans for the pandemic, according to Tony Caldwell, CEO of One Agents Alliance (OAA), a network of 181 member agencies located in Oklahoma, Arkansas, Kansas, New Mexico and California. The only certainty surrounding COVID-19 is uncertainty. Nobody knows how long it's going to last, what the total economic impact is going to be, or how best to react from a business standpoint. The one thing that does seem to be clear is that the world is going to be dealing with the novel coronavirus for quite some time.
Read next: State looks at legislation to void coronavirus exclusion clauses
"When preparing for something like this, the first important thing for agencies to do is take an inventory of digital assets and make sure that all employees can actually work from home," said Caldwell, founding partner of the independent agency, Oklahoma Business Insurors. "We discovered early on, for example, that we had an employee that didn't have a home computer, so we provided that person with a computer and all the other equipment they needed in order to communicate.
"We then had to verify that all of our software programs would actually work from remote locations. Some automation systems, for example, require IP address authentication. So, we had some work to do with our IT department to make sure that everyone could access our systems. Then we needed to be sure that we weren't sacrificing any of our digital security with email or other systems. Those three things didn't happen overnight – it took a few days to get all of that accomplished."
The second key element that's important for agencies that are transitioning / have transitioned to virtual operations is communication. According to Caldwell, there are three core audiences that agencies need to reach out to: their employees, their clients, and the insurance carriers. Internal communication with employees is essential throughout the transformation process – before the transition to digital, during the transition, and immediately after.
Read more: Allstate announces coronavirus assistance for customers, employees
Caldwell explained: "Telling your employees how all this is going to work and what your expectations are is really important. For example, we wrote to everyone in our company and we said: 'We want business to operate as near normal as possible, so we expect you to be at your workplace, wherever that is, by normal business hours, and we expect you to be available during normal business hours. Also get up, put on your business clothes, put on your business mindset, and come to work.' We are using Microsoft Teams (Slack is another common tool that companies like to use) so that we can keep up that communication and have video meetings. I think that's very important to remove social isolationism and to maintaining high morale, as well as high productivity."
As for the other two groups – clients and insurance carriers – again, communication is important in terms of reassuring them that it's business as usual (only virtual). Agencies need to tell clients they're still there for them, and that they can connect via phone or online. It's more of a partnership between insurance agencies and carriers. They need to communicate how COVID-19 is impacting their respective businesses, how they're adapting to that, and how they can help each other.
"Once your agency has moved to the virtual environment, then it's a question of adaptation," Caldwell told Insurance Business. "We're learning new things every day. We're experiencing challenges with video calls, for example, as the internet bogs down. And so, from a leadership point of view, I think it's very important to stay on top of it all.
"One of the keys to this that we're advising agents is, no matter how you managed your staff in the past, you need to think about managing them based on productivity rather than attendance. Many business owners think: 'Everybody's here, so everybody's working.' But you can't watch everybody any more. That's an antiquated, outmoded means of management in the first place, but that's still a reality. The reality going forward is that to be effective, you've got to manage productivity and output. And that has some implications for work and for employees by the way, because as people have children at home, they're going to be inevitably distracted, and so their work days may get longer because they deal with a distraction for a little bit and then they go back to work."
The earlier the better rings true, but it's not too late to prepare your business for a virtual transition. There are going to be many challenges and hiccups along the way as more and more insurance agencies adopt digital operations, but a solid business contingency plan is a good place to start.
Related posts