Would Volkswagen, Walmart Or Best Buy Provide Primary Care?
Judit Kuszko, 2 years ago
5 min

read
96
In October 2021, Best Buy announced it had acquired a UK-based remote care service. And that the company would keep on focusing on health services with a keen interest in serving senior citizens.
Only a few days later, fitness company CrossFit declared it would launch a fully digital primary care service in an attempt to provide an "individualised approach to health." 
Tobacco company Philip Morris showed similar interest this summer by buying health firm Ventura claiming they are getting ready to create a "smoke-free future." 
Have all these companies lost their minds?! Suddenly everyone that produces technology or has empty retail space wants to get into healthcare. It's obvious that retailers and other industries don't want to miss out on this lucrative segment of the economy. But will we be better off with or without them in medicine?
Let's find it out.
---
Healthcare is indeed a money-making business. The global health industry was worth $8.45 trillion in 2018. Global healthcare spending could reach over $10 trillion by 2022. So it is clearly big business. But the thing is – it's not a business. 
Doing healthcare "right" is a complex and challenging task similar to taking off to the sunset on a galloping blind horse through a minefield. Due to regulations, the principles of evidence-based medicine and the huge responsibilities that come with developing healthcare solutions, it is so much more difficult than anyone would previously imagine. No wonder 150-year-old pharmaceutical companies with exceptionally skilled scientists and researchers sometimes have a hard time figuring out how to do it.
At the same time, medicine is ripe for disruption, and tech companies have the ability, innovation and financial background to enter this industry – and even be successful in it.  This is why we extensively covered the journey of Amazon, Apple, Google, Microsoft, NVIDIA and IBM into healthcare.
But retail companies providing primary care service is something completely different than just selling certain healthcare products.
It's as if your favourite cashier from Tesco could also test your blood. These companies (Best Buy, Walmart, CrossFit or, through the Oculus headset, Facebook and the others) wouldn't just want to get a slice of the healthcare cake, and, say, offer accessibility to at-home lab tests or sell healthcare devices. They want to be a part of the solution. A part of healthcare.
What's worrying is how these companies have never had experience with healthcare before. Everybody wants to provide healthcare services as if it was a simple technological matter. But this is very different from Big Tech dedicating billions of dollars to set up their own branch of healthcare-related businesses.
Real-life examples of non-healthcare companies aiming to provide care
Walgreens announced in 2020 that it would open over 700 primary care clinics throughout the U.S. in the coming years, cooperating with VillageMD, having in-house doctors in the facilities instead of nurse practitioners.
Pharmacy chain CVS Health aims to open 1,500 HealthHub stores, in an attempt to make healthcare down to the local level; the chain already offers vaccinations and pharmacy-related matters, but also wants to provide primary care.
Best Buy also builds on its 125,000 employees. This non-clinical workforce would, according to news, provide healthcare and support while the company focuses on remote care solutions. In 2018 Best Buy was said to have spent over 1 billion USD on healthcare-related acquisitions.
As early as this year, CrossFit Precision Care is said to launch in the U.S. (and said to have a global rollout after the U.S. launch).  CrossFit-trained doctors and health coaches will guide patients towards a healthier lifestyle, but at the same time offer primary care solutions through telemedicine.
Based on all these, it is absolutely plausible that a few years from now, sitting in your car, with the push of a button you could ask for medical help; a dispatcher would then ask you to cough in the microphone, analyse your vocal biomarkers and connect you to a telemedicine service where you'd receive few diagnostic solutions. Finally, the dispatcher set your GPS to take you to the nearest pharmacy, or clinic, that's in partnership with the car manufacturer.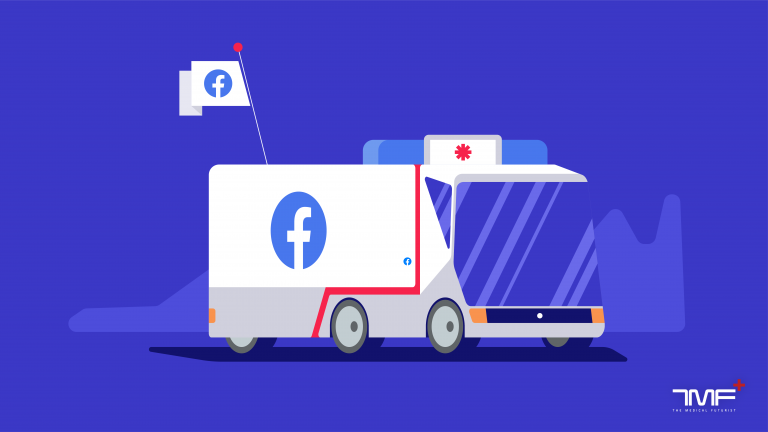 Looking at the reasons
There are quite a few other companies that aim to try their luck in healthcare. What these companies don't understand is that due to its sensitive nature, healthcare is a very special sector. You can't just start providing primary care out of thin air. Even if you have amazing VR technology. There's a complex regulatory system in place and a need for experience from qualified experts. You can't just outsource telemedicine to a call centre at the other end of the world. 
But why do companies like Best Buy or Crossfit think they could? Because for the man of the 21st century, healthcare looks almost like a purely technological question. These companies seriously believe that offering a technological solution is akin to providing quality healthcare.
---
The thing is that if all we get from this healthcare-frenzy as patients and consumers, is some more competition and innovation in medicine – we are all better off. Ultimately, we might as well benefit from this new trend.
At The Medical Futurist, we are building a community for making a bold vision about the future of healthcare reality today.
If you'd like to support this mission, we invite you to join The Medical Futurist Patreon Community. A community of empowered patients, future-oriented healthcare professionals, concerned health policymakers, sensible health tech developers, and enthusiastic medical students. If there were ever a time to join us, it is now. Every contribution, however big or small, powers our research and sustains our future.
Click here to support The Medical Futurist from as little as $3 – it only takes a minute. Thank you.
The post Would Volkswagen, Walmart Or Best Buy Provide Primary Care? appeared first on The Medical Futurist.
Related posts